Deploying the Secure Edge appliance
NAVIGATION  Partner Portal > Networking Status > Network Manager > Manage > Secure Edge > Secure Edge > Provisioning
This article provides fundamental guidance about how to add a Secure Edge appliance to a client network, provision it for a subscriber, and deploy it at a remote location.
For additional information about this topic, refer to the video and Knowledge Base content links provided in the body of this article.
Add the appliance to your network
Navigate to portal.dattobackup.com and log in with your Partner Portal credentials.

From the header menu, select Status > Networking Status.
Once on the Networking Status page, click the name of the network or the device web link of the appliance you'd like to manage.

Network Manager loads.
Navigate to Manage > Secure Edge.
From the left navigation menu, select Provisioning.

The Secure Edge Provisioning page loads. Click the Add Appliance button.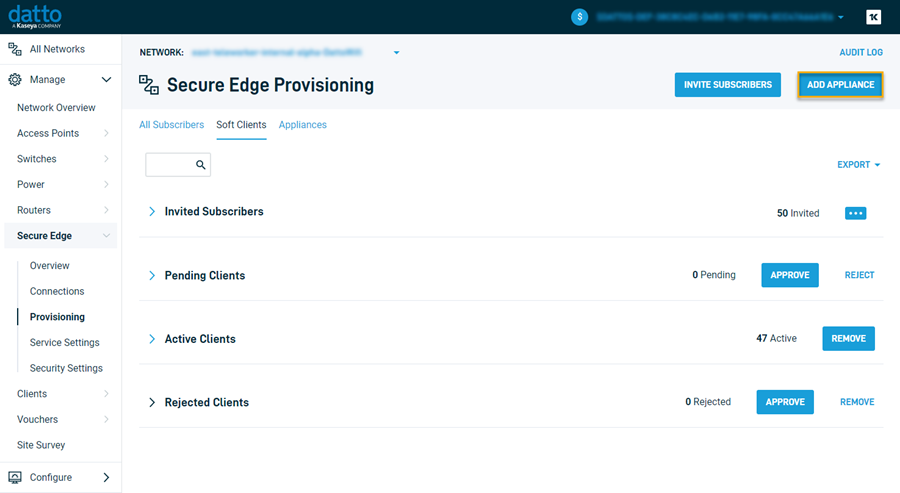 On the Add Appliance page, from the Appliances Available drop-down menu, select the MAC address of the unit you'd like to add to the network.

Enter a human-readable label for the appliance in the Name field.

Click the Add button located in the upper right corner of the screen.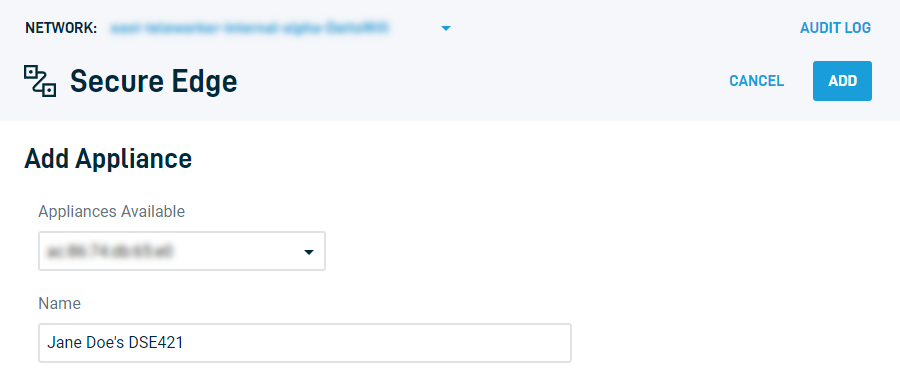 Configure the primary subscriber
In Network Manager, navigate to Manage > Secure Edge > Provisioning > Appliances.

Locate your new device in the Name column.

In the device's Primary Subscriber column, click the Unassigned link.
In the new pane that opens, define the user to whom this device will be primarily assigned by selecting a user from the Primary Subscriber drop-down menu. Then, select Save Changes.
Deploy the device
Watch
Getting Started with Datto Secure Edge - DSE421 Unboxing 2:59, Wistia
Deploy
Deployment of the Secure Edge appliance is simple and fast. Once you've installed the device at the remote location, perform the following steps to get your client up and running.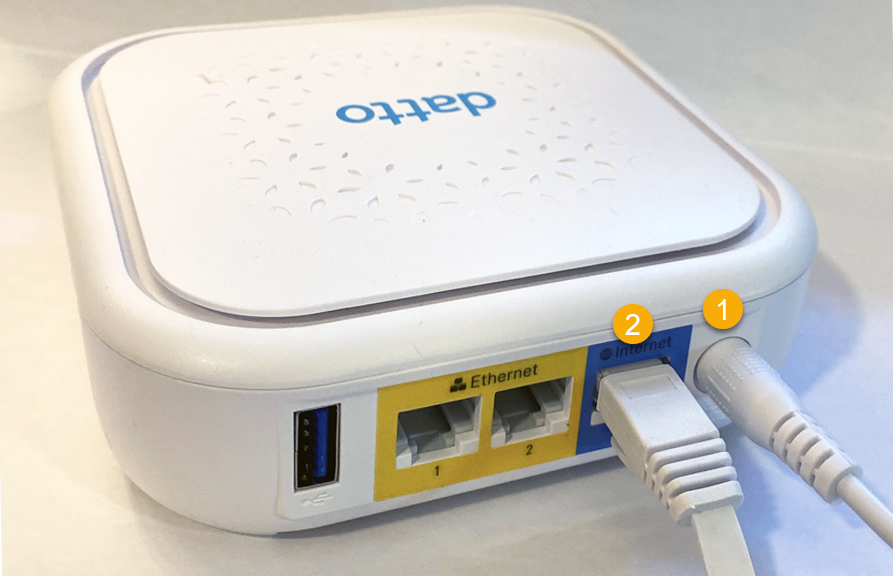 Plug in both ends of the power cable and wait 10 seconds for the left light on the front of the device to turn green. If the left light does not turn green, ensure that the power supply is connected properly.

Connect the included Ethernet cable between the blue Internet port on the appliance and any LAN port on the router or modem at the remote site. If this is the first time you've connected the device to the internet, allow at least 10 minutes for the provisioning processes to complete.

Once the provisioning finishes, the left-hand power light and the right-hand WiFi light on the front of the device should be solid green, indicating that the appliance is functioning correctly and is connected to the internet. If not, refer to our client troubleshooting guide.

Connect the remote site's computer to the Secure Edge device's wireless network. The remote computer will be able to reach the work LAN just like it would in the office.
Need more help?
For additional configuration guidance, refer to Setting up the DSE421 and our Quick start videos. For troubleshooting tips, visit the Secure Edge Client Guide.